Graham Graham's Recommendations
Excellent Realtor to go with
Graham is an excellent realtor to go with. We went from clueless to putting an offer down in a matter of 7 days or so. He is helpful , friendly , very organized. We threw some very confusing email chains his way , and and he managed to untangle , plot and organize the houses we wanted to view , in an order that made sense , while also allowing time to really see a place , and have plenty of time to make it to the next one. After the offer is placed , you continue to get services , helpful reminders about the moving steps , what to complete , when , how etc
I was originally worried because i didnt recognize the Assist2Sell company , dont. Bottom line , we got a perfect house , great price, with NO stress. It was almost too easy. Go with Graham.
---
We recommend his service
We were fortunate to have Graham Webb list and sell our home in Tanglewood in less than one week. Not only did Graham provide excellent advice regarding staging and presentation of our home but he was courteous and helpful and saved us approximately $16,000 in real estate commission fees. Would not hesitate to recommend his services to anyone looking to list their property.
---
The Extra Mile
Gail M.
Orleans, ON - Springridge
I highly recommend Graham Webb as an agent. He sold my house in a very short time and put a lot of his own time and muscle in helping me with my move and moving my stuff. He is organized, caring and goes the extra mile (or 30) to get the job done. Thanks Graham!
---
Forever Grateful
Graham..we took you away from your family for endless weekends..You put in serious hours to find us a home we were satisfied with and helped us purchase. You are friendly, funny, hardworking...and took our stress level down a notch. We will always be forever grateful.
---
Great Negotiator
Jordan Robinson
Ottawa, ON (Britannia)
Graham is an excellent realtor. While looking for a home, we never felt pressured, he was always there when we asked him to be, and he negotiated us a fantastic deal in a hot market! We were first time home buyers and Graham really put us at ease, during what can be a fairly stressful process. Graham is a fun guy to work with, very thorough, and down to earth. I would strongly recommend him to anyone looking to buy a home.
---
Great News – Well Done!
"Great news - well done. You certainly exceeded my expectations on price and speed of sale." "Thanks and congratulations to you too. Almost painless!"
---
Works Hard
Very patient! Work hard and always there when you need him!
---
Thanks for your amazing work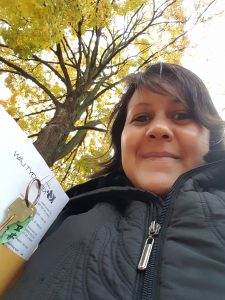 "¡Muchas gracias por tu gran trabajo, Graham!  The whole process was fast and easy thanks to your amazing work." The expertise, patience and kindness of Graham are his secret tools. Graham is always in a good mood and just made the whole process so easy! Thank you so much, Graham!
---
Recent Home Purchase
My boyfriend and I recently purchased our first home with Graham Webb as our agent. He had a very flexible schedule and was able to take us to all of the homes and condos we were interested in. He would also suggest places as well in the same area we were searching. Assist to sell also has a portal which is customized to your price range and location and that's exactly how we found our wonderful home! I would recommend using Graham as an agent as he is attentive to what type of home you are looking for and is very knowledgeable as to what's out there - new builds and older homes inclusive.
---
True Stand Out Among Realtors®
We have used Graham several times for both buying and selling houses. He is a true stand out among realtors. For example, when we were buying he negotiated a price $8K lower than we had hoped to achieve. When we were selling a staged house he would pop over and make sure everything was clean and proper after a showing and always secured feedback from the viewing agent's party so that we could make adjustments for the house to show better. He responds to calls and emails right away, and works to turn around offers and counter-offers in super quick time. Much of the work he did for us occurred outside of regular work hours but he always stayed his usual upbeat friendly self and got the job done. On top of all this we saved thousands because of his low commission rate. Basically you get a realtor who provides top notch full service like the big companies, but at a discount price. Do yourself a favor and get Graham working for you.